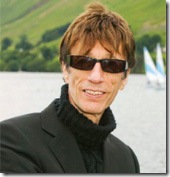 "Celebrating the music of the Bee Gees with Robin Gibb and friends". E' il titolo che accompagna l'iniziativa di beneficenza voluta da Robin Gibb per supportare due associazioni inglesi,  ("Outward Bound Trust" e "Sunseeker International Charitable Trust").
La prestigiosa serata, che si svolgerà a Londra (Battersea Park) il prossimo 9 gennaio, consisterà in un concerto basato sulle canzoni dei Bee Gees, cantate da Robin e da una serie di artisti di indiscussa fama, che è in corso di aggiornamento.
Tra le star che hanno confermato la loro partecipazione:  Bill Wyman (ex Rolling Stones) con la sua band "The Rhythm Kings, Lulu, la Spice Girl Melanie C. , la soul diva Beverley Knight, Georgie Fame, Mark King (Level 42), il batterista Kenney Jones (Who e Small Faces), Paolo Nutini,  Natasha Hamilton (Atomic Kitten) e la russa Valeriya.
I prezzi dei biglietti variano da 250 a 500 sterline e sono acquistabili online nel sito del sito del "Sunseeker international"
(Fonte: www.undilutedspirit.org.uk)
---
"Celebrating the music of the Bee Gees with Robin Gibb and friends": a charity event with Robin
A Charity Ball to support The Outward Bound Trust and Sunseeker International Charitable Trust.
The evening will be a once in a lifetime show bringing together some of the world's greatest musicians to celebrate the musical song book of The Bee Gees.
With over 200 million records sold, the Bee Gees are one of the most covered bands of all times. The Outward Bound Trust ambassador, Robin Gibb CBE, has assembled a line up of extraordinary performances, including Bill Wyman, Spice Girl Mel C, Beverley Knight, The Rhythm Kings, Level 42's Mark King, Paolo Nutini, Atomic Kitten's Natasha Hamilton, Lulu, Georgie Fame, The Who's Kenney Jones and Russian pop star Valeriya to name but a few ... for a night of celebration.
Date - Start 7pm Friday 9th January 2009
Venue - Battersea Evolution, Battersea Park
(Source: www.undilutedspirit.org.uk)